Help
Where do I find my Pass number and access PIN?
The data you need to access your Pass with the Holiday Pass app can be found on the cover letter you received when your Holiday Pass was issued.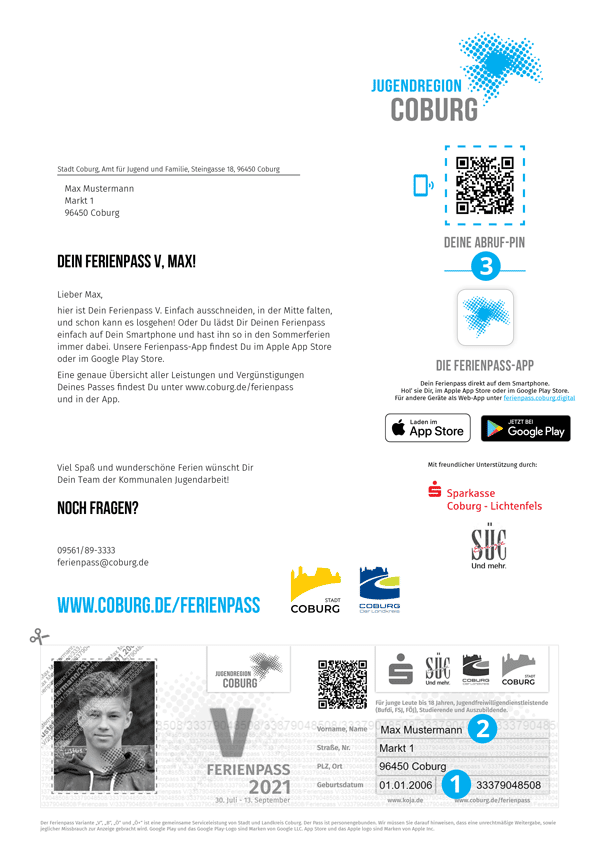 You will find your Pass number 1 in the lower right corner of your Holiday Pass, the access PIN 3 on the cover letter in the upper right corner. You should enter your last name 2 as it appears on the Pass.
OK